Music Staff
Music Director: Tim McKnight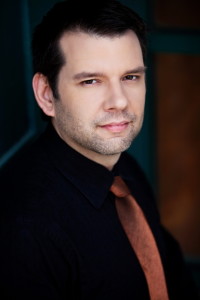 Tim McKnight hails from the rural Midwest, but relocated to San Diego in July 2004. One month later, Chalice UU Congregation hired Tim as Music Director, a position he has held ever since. Tim received both his Bachelors Degree in Music Education as well as his Masters Degree in Accompanying and Vocal Coaching from the University of Illinois @ Urbana-Champaign. In addition to his music ministry at Chalice, Tim teaches a studio of over 20 private piano and voice students. He also is a professional accompanist, collaborating with both vocalists and instrumentalists for recitals, auditions, college juries, competitions, etc. Tim has served as musical director, conductor, vocal coach and pianist for both opera and musical theater productions in Illinois and throughout San Diego County. In June 2012, Tim conducted a special performance of UU Composer Jason Shelton's "Sources: A Unitarian Universalist Cantata" with over 100 singers and instrumentalists from all of the UU congregations in San Diego County.
[hr]
Choir Accompanist: Deborah Morton, Ph.D.

Deborah Morton started piano as a 1st grader and has been sitting on the bench ever since. She spent 12 years as the accompanist for the San Diego Women's Chorus, and has been the Chalice Choir accompanist for the past several years. Deborah helped pay her way through school by tuning pianos for many celebrities including Count Basie, Judy Collins, Mel Torme, Luther Vandross, and Burt Bacharach. In her day job, Deborah J. Morton, PhD, MA, is an epidemiologist/anthropologist and associate professor at Cal State San Marcos. Dr. Morton has published over 60 articles in peer-reviewed journals related to osteoporosis, diabetes, tobacco use, and cardiovascular disease.
[hr]
Spirit of Chalice Director: Sarah Shapard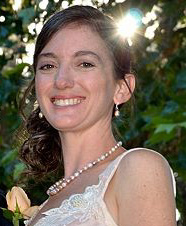 Growing up, we always had a piano in the house; for a while, we had two. My mother played, and I would listen and try to pick out melodies by ear. In elementary school, I began taking lessons with Alice Crill. She had close ties to Point Loma Nazarene College (now Point Loma Nazarene University) and we gave recitals twice a year in one of the chapels on campus. I also sang with the chorus in our annual winter show at my elementary school, and had my first experience as an accompanist during one of those shows.
In high school and college, I got involved with musical theater, with roles in Bye Bye Birdie, Pippin, and The Rocky Horror Show. For many years after college, my only audience consisted of my daughters, when I would sing them lullabies to help them fall asleep at night.
I started attending Chalice in 2010, and I have enjoyed many opportunities to participate in the music program here, including performing in Cabaret, special music during services, and accompanying the Spirit of Chalice for the past two years. Highlights of my recent musical experience include Cabaret 2012, which is when Stuart and I started dating, and more recently, performing with my husband and Grunion Run at our wedding!
[hr]
Worship Musician: Justin Gray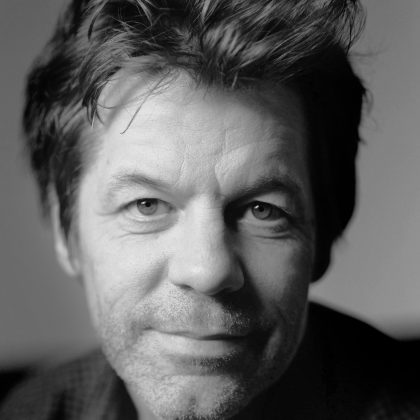 Justin Gray has been a music director with Welk Resorts for 25 years. He has also worked with Moonlight Stage Productions, the Old Globe Theatre, and San Diego Civic Light Opera. He enjoys preparing professional opera productions, playing for various cabaret shows and vocal recitals, and creating custom soundtracks in his home studio. He is demand as a freelance pianist and organist around San Diego County and has performed with the Glenn Miller Orchestra, the Moody Blues, Bobby Vinton, and Bob Newhart.
Justin says "I believe that one of my callings in life is to entertain and uplift using music."
[hr]
Worship Musician: Steven Withers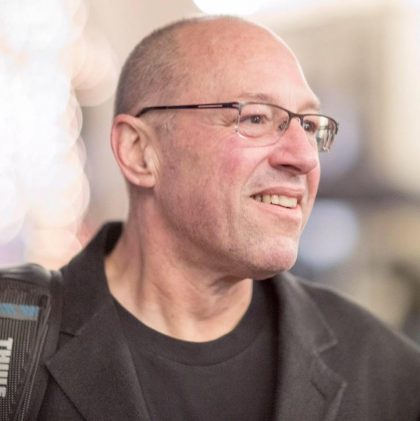 Steven Withers grew up in the Point Loma area of San Diego. He studied composition and performance at the University of Cincinnati's College/Conservatory of Music. Part of a rock band in San Diego in the '80s, he was playing professional theatre shows by the '90s. He toured with Michael Crawford, original Phantom of the Opera, rehearsed the Rockettes and played on ABC's The View. In 2000 he moved to NYC to play Broadway shows and experience life "in that incredible city". In 2004, Steven moved back to San Diego to rejoin his husband (of 24 years now), Marc, who had to stay on this coast for his job. He has been music directing shows for local companies, programming synths and playing musicals at local icons such as the Old Globe Theatre, La Jolla Playhouse, North Coast Rep, San Diego Musical Theatre, and San Diego Rep.
Steven says "I love the universal emotional power and spiritual depth music contains and it is truly an honor to be a musician."
[hr]
Guest Worship Musician: John Schulz

I was born and raised in Los Angeles, CA. My father played guitar and accordion. He loved country and western. Not the country you hear today but real country music, Johnny Cash, Lefty Frizzell and of course Hank Williams. My mother liked "easy listening" but looking back there was still some great music, Nat King Cole, Patsy Cline, and Tony Bennett. They also both loved polka music, so when I was about 11 I was given accordion lessons. In 1968 that was a great way to impress the girls (NOT!). Going into high school I switched to the piano. My senior year I used to hang out in the high school band room playing "Linus and Lucy" (the Charlie Brown theme song) so I could impress this cute girl named Jessica Welliver. Must have worked, five years later I married her.
My summer job out of high school found me working as an usher at the Hollywood Bowl. This was my first real contact with classical music, and what an experience it was! Zubin Mehta was the music director and conductor. He and the L.A. Phil performed three times a week at the bowl. I have been smitten ever since, and especially appreciate the power of live classical performance.
I first attended Glendale Community College (studying music and business) and later transferred to Cal. State Northridge and switched to business. I still found time to play in the Cal. State Northridge Jazz Band.
Jessica and I married in 1977 (she graduated from Pepperdine in Malibu) and we lived in the L.A. area for the next 13 years. During this time I had the chance to take jazz piano lessons from a wonderful studio musician named Phil Bloom. Anything I know about playing jazz I learned from him and Joel Leach at Northridge. In 1990 we moved to Colorado Springs, CO, due to a work assignment. We both loved Colorado and that's where we joined our first Unitarian Universalist Church. I provided much of the music for our little church (we started with 30 members) and we made many great friends. We stayed in Colorado for 5 years before my job moved us back to the Los Angeles area. After two short years back in L.A. we got the chance to move to San Diego, where we found a little Unitarian congregation called Chalice, and the rest is history!

[hr]

[hr]