Our Minister and Staff
Rev. Sharon Wylie, Senior Minister

Rev. Wylie is the called and settled spiritual leader of the congregation. As a full-time religious professional, she provides expertise, oversight, and guidance. She leads worship most Sundays, and is here for you to help in times of crisis and struggle, to provide a listening ear and a helping hand.
Rev. Wylie began serving Chalice in fall of 2012 and was ordained by the congregation in March 2013. She received her Master of Divinity degree from Starr King School for the Ministry and is in good standing and Final Fellowship with the UU Ministerial Fellowship Committee.
Music Director: Tim McKnight

Tim McKnight hails from the rural Midwest, but relocated to San Diego in July 2004. One month later, Chalice UU Congregation hired Tim as Music Director, a position he has held ever since. Tim coordinates music for worship, directs the Chancel Choir, the Handchime Ensemble, and orchestrates special music services and other musical events.
Read more about Tim and the music staff…
Director of Family Ministries: position open
We hope to have our Director of Family Ministries position filled by the end of August.
Office Administrator: Paula Gonzales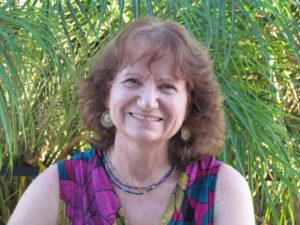 Paula Gonzales is very happy to be back as Office Administrator at Chalice. She has a broad range of office experience. Paula lives with Vince. They have grown children, and two young grandsons.
Paula oversees church communications, facility scheduling and maintenance, and provides general administrative assistance to executive staff.
Contact Paula: ChaliceUUC@gmail.com (760) 737 -0393
Office Hours: Monday thru Friday, 10 am to 2 pm and by appointment.