Our Minister
Rev. Sharon Wylie, Minister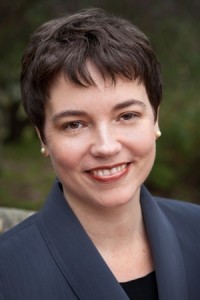 Rev. Wylie is the called and settled spiritual leader of the congregation. As a full-time religious professional, she provides expertise, oversight, and guidance. She leads worship most Sundays, and is here for you to help in times of crisis and struggle, to provide a listening ear and a helping hand.
She says, "participating in religious community is an act of resistance in a culture that pushes us into disconnection and isolation. Our Unitarian Universalist vision is healing and transformative: a world where love and justice are the central, guiding forces. As we sing so often on Sunday mornings:
It's a house of love, and you are welcome here.
Rev. Wylie began serving Chalice in fall of 2012 and was ordained by the congregation in March 2013. She was born and raised in San Diego. She received her Bachelor of Arts degree from Pomona College and her Master of Divinity degree from Starr King School for the Ministry. She has served as a hospital chaplain resident at Alta Bates Summit Medical Center in Berkeley, CA.
Rev. Wylie's preferred pronouns are she/her/hers.
Videos of Rev. Sharon's recent worship services are available on Chalice's YouTube channel.
You can follow Rev. Wylie on her public Facebook page.