Spirit Study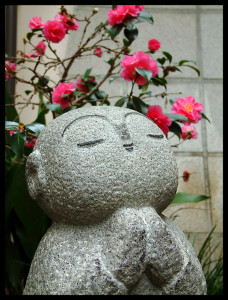 Living a life of meaning and spiritual depth takes more than reading books about religion and spirituality. It requires intention, reflection, and a commitment to praxis. Praxis is the process of practicing what one is learning.
Spirit Study is a 10-month invitation to learning, practice, and reflection. Our 2020-21 study topic is Healing Trauma, informed by the book My Grandmother's Hands: Racialized Trauma and the Pathway to Mending Our Hearts and Bodies by Resmaa Menakem.
Our study year runs from September 2020 through June 2021. Each month you are invited to listen to the monthly sermon and reflect on the month's topic.
Previous Spirit Study topics:
2019-20. Resiliency, informed by the book The Artist's Way: A Spiritual Path to Higher Creativity by Julia Cameron
2018-19. UU Theologies, informed by the book A House for Hope: The Promise of Progressive Religion for the Twenty-First Century by John Buehrens and Rebecca Parker
2017-18. Active Hope, informed by the book Active Hope: How to Face the Mess We're In Without Going Crazy by Chris Johnstone and Joanna Macy
2016-17. Compassionate Living, informed by the book Twelve Steps to a Compassionate Life by Karen Armstrong
2015-16. Gifts of Imperfection, informed by The Gifts of Imperfection: Let Go of Who You Think You're Supposed to Be and Embrace Who You Are by Brené Brown