Justice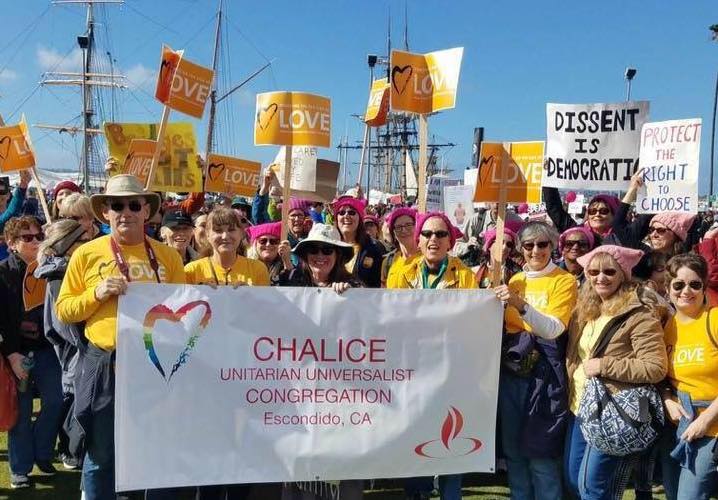 Unitarian Universalists have a legacy of "deeds not creeds." Our work for a better world calls us to unexpected places as we harness love's power to stop oppression. From grassroots community organizing to interfaith state, national, and corporate advocacy; in protest marches, prayer vigils, and press conferences; in homeless shelters and in prisons, Unitarian Universalists put our faith into action.
Chalice's Social Justice Team helps Chalice live our mission of "seeking justice in the wider world." Led by three co-chairs, the Team coordinates and supports groups of Chalice congregants who are leading social justice programs, projects, and one-time actions.
Focus Issues:
Our Transformation Team has the following mission: "Through education, self-reflection, and social action, the Transformation Team will assist the congregation to identify and dismantle white supremacy culture and racism at Chalice and the world." You can read more about Transformation Team here.
Meet the Transformation Team:
Our Green Sanctuary Team's mission is "to provide a path for congregational study, reflection and action in response to environmental challenges."
Meet the Green Team:
Starting New Justice Projects:
Do you have an idea for a new social justice project at Chalice? Great! We want to facilitate your leading it. Read more here.
Service Projects:
We provide a monthly dinner at the Haven House Shelter in Escondido. Learn more here.
You can also read about our previous service projects.