On Saturday, March 18, sixteen Chalice congregants gathered to reflect on our congregation's social justice calling. We considered joining a public statement that "At this extraordinary time in our nation's history…we will oppose any and all unjust government actions to deport, register, discriminate, or despoil." We brainstormed possible new social justice initiatives at Chalice, and formed three groups to explore working on homelessness, working with local youth on art/justice, and doing more actions from https://www.womensmarch.com/. We committed to answer the call of love in tough times.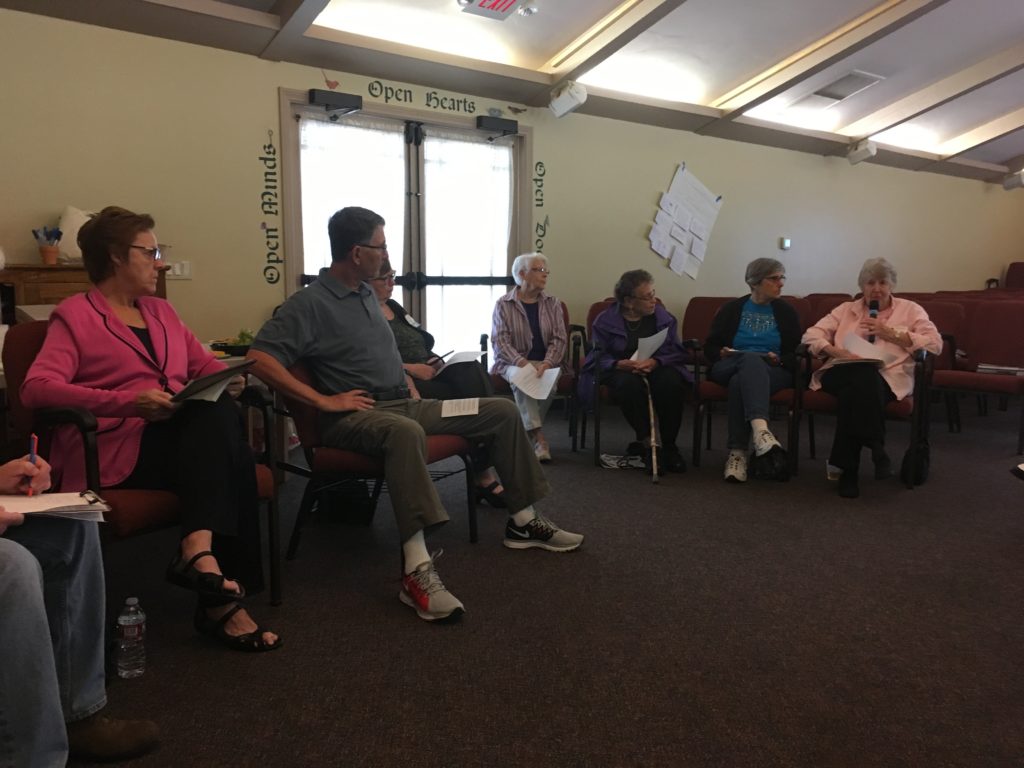 First, we considered whether Chalice should sign the UUA's "Declaration of Conscience." This forum was required by our policy on taking a public position on social justice issues. Board President Kathy Zapata gave a brief presentation on the Declaration, and explained that if approved, it was the intent to distribute this action widely in the community. After Kathy's presentation there was an open discussion. Several members spoke in strong support of the Board signing the Declaration; no one spoke in opposition. A straw poll was taken and the vote was unanimous in favor of our Board signing the Declaration. Full notes from this discussion are available on the Chalice wiki.
In the second half of our meeting, we reflected on the many other issues that face our local, national, and world communities. Local homelessness, engaging local youth, and following up with the Women's March organization captured the attention of those in attendance. Our Immigrant Justice Team also continues its work. If you are interested in starting a new social justice initiative, please let us know!