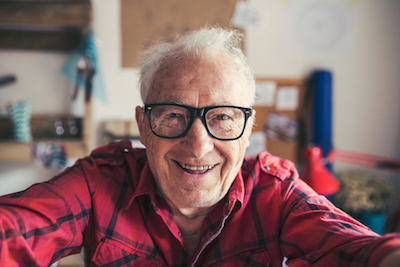 How do we make well informed decisions that reflect our values about quality of life as we age when the morass of disorganized, problematic, publicly available resources is so daunting? Do I want to stay in my home or move?  If I stay at home, what modifications might be necessary? If I suddenly become unable to manage my daily life, what mechanisms do I have in place to guide my helpers? Who ARE my helpers? It is so much to think about that many people just execute a will hoping that will be enough, before heading for the beach and burying their head in the sand. Good luck with that!
The mission of the Chalice Successful Aging Strategies (SAS) team is to pull together, in an organized manner, the authoritative, credible and reliable information you will need to assist with making the right decisions for living well as you age. This information is also needed by loved ones, current and potential caregivers. To accomplish this, the SAS team has arranged for a group of highly experienced and dedicated professionals to conduct a seminar on their area of expertise, collectively covering the basics and more of what you need to know or where to find it.
There will be four sessions plus a fifth, recommended, supplemental session all at Chalice from
10 AM until noon
.  They are:
March 15th A team of experienced specialists address the stay or go (to where) and all that is involved in this key decision.
March 17th A geriatric care manager tackles the specifics of what help is needed and available as our independence diminishes, including how to find, select and manage that help. 
March 22nd A team of estate attorneys and tax experts clarify and update us as most us "don't know what we don't know"about the multitude of inter-related issues involved. 
March 29th A deeply involved North County physician/ gerontologist will focus on palliative and hospice care, and how to have the best quality of life long before and to the end.
March 31st  Showing of "Being Mortal," the PBS Frontline program, followed by a discussion to help each of us determine what "quality of life" means for each individual. Rev. Sharon Wylie, who has served as a hospice chaplain, will facilitate the discussion.
These seminars are non-sectarian and non-commercial. They are open to the public and will be broadly promoted with seating first come, first served. If you cannot attend every session, attend those you can. Given that space is limited, please sign up as soon as possible if you wish to attend. You can do this by reserving your seat at
chalicesast@gmail.com
, filling out the back side of your Chalice Connection Card on Sunday morning, or by speaking to one of the SAS team members during coffee hour.
All participants will receive a binder with related material for reference. Refreshments will be provided. There is no fee for attending, but donations will be gratefully accepted. Please do not miss this opportunity to remove a lot of stress from your life, now and in the future. We hope to make this whole confusing topic as easy for everyone as possible.