Beloved Community,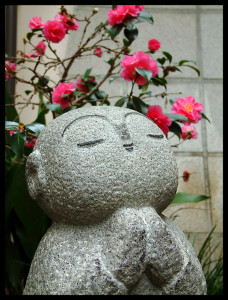 I am so excited to tell you about a program we're starting this year, called "Spirit Study."
Spirit Study is a 10-month invitation to learning, practice, and reflection. Our 2015-16 study topic is voluntary simplicity, the rejection of consumerist, materialist values in favor of choosing less and slower and minimal.
Our study year runs from September 2015 through June 2016. Each month you are invited to:
Listen to a sermon on one aspect of voluntary simplicity
Read more about the month's topic (posted on the Chalice blog)
Participate in the monthly challenge
Participate in the online discussion group on Facebook
Additionally, we have scheduled congregation-wide potluck dinners every two months throughout the year. Those of you who would like some small group discussion on your Spirit Study work will have time during the potluck event to break into small groups for facilitated discussion.
Our first potluck dinner is Wednesday, September 16. Congregants who need childcare in order to participate in Spirit Study discussions are asked to notify Kathleen Swift, our Director of Family Ministries, ahead of time.
The first sermon to kick off the series is "Make Room for Meaning" on Sunday, September 13. The first challenge, which begins September 1, is to work on decluttering (I'll be working on my garage!) 5 things or 15 minutes a day.
Spirit Study is designed to let you participate as much or as little as you want to or are able. I know you lead busy lives. Some of you will be interested in participating for the full 10 months, but others of you may want to pick the topics and challenges that interest you most.
We hope to have the audio sermons posted quickly after Sunday, so if you can't attend service, you can still stay current with the study topic. You can also invite friends and family who are interested to participate, since they can listen to the audio sermons and participate in the online group. You don't need to be local to participate!
The full calendar with dates for Spirit Study sermons, potlucks, and monthly challenges is posted on our website.
I hope you are as excited and interested as I am, not just in voluntary simplicity itself, but in this way of studying together. I find the traditional church model of offering a class that meets in-person for several weeks in a row to be slightly outdated for how many people's lives work. There will certainly be exceptions—the "Couplehood" class I offered two years ago was excellent, and I will offer it again sometime—but I am interested in exploring new ways for us to bring our spiritual work into our daily lives.
If we like how this Spirit Study format works, we will pick another topic to study beginning next September, so be sure to let me know how this format works well (or doesn't) for you.