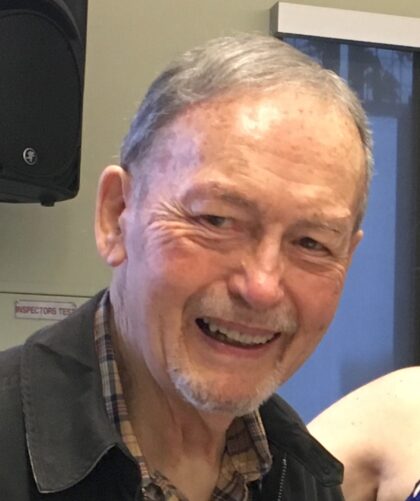 As was announced to the congregation via email on April 19, member Marty Schwartz has passed away.
Marty was involved in Chalice over the years in many ways, including volunteering with our children's religious education program, feeding and caring for homeless people, being a Sunday greeter, and as the long time leader of the Chalice Men's Breakfast Group. His Sunday attendance was so routine that an absence would prompt a concerned phone call.
A Memorial Celebration of Life service will be held at Chalice on Saturday, May 28 at 1 p.m. in the Chalice chapel. The service will be streamed using the same Zoom information as our Sunday morning worship service.
In-person: Masks are required.
In-person: Marty's family requests that attendees NOT wear black clothing, in order to signal that we are celebrating him.
Online: Friends and family who would like to briefly share a memory of Marty using video may contact Marty's daughter about how to submit a recording.
For those coming from out of town: Escondido, California is about 30 miles northeast of downtown San Diego. You will want to fly into San Diego International Airport (aka Lindbergh Field) and rent a car for transportation.