Did you know that Chalice's Board of Trustees maintains an annual calendar to keep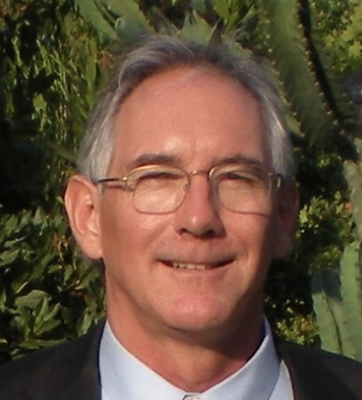 track of various governance activities? Some of these activities are mandated by our bylaws or policies while others are more by tradition. I mention this as the starting point for one of our recent Board adventures in this time of COVID19 uncertainty.
One activity mandated by our bylaws is the annual Congregational meeting. Specifically, the bylaws state: "The annual Meeting shall be held each year in May or June at a place set by the Board of Trustees". Further, for the meeting to be valid we must have a quorum that is at least 33% of Chalice's voting members in attendance. "In attendance" has always been assumed to mean "in person".
You have probably already identified the problem here. The bylaws tell us that we must have the Congregational meeting in May or June but they also tell us that we can't hold a valid meeting unless we have a third of our voting members show up and share a room somewhere. This of course runs afoul of state and local social distancing laws, not to mention common sense.
UU congregations and other faith communities across the land are facing similar quandaries. Fortunately, the UUA has published two excellent papers with advice on how to properly hold congregational meetings online (see Congregational Meetings Online and Voting Online). So, this year, like our Sunday services, coffee hours, small-group meetings, and Board meetings, we will all be attending our annual Congregational meeting Sunday, June 7 from the comfort of our own homes. Save the date, it should be interesting. We will provide plenty of notice and advance training so that all members can participate.
Another recent adventure in COVID uncertainty is Chalice's application for a Payroll Protection Plan (PPP) loan under the federal government's two trillion-dollar stimulus program. The loan will be forgiven if we do not lay anyone off and we use the proceeds to cover payroll. After studying the issues and engaging in spirited discussions, the Board voted in favor of pursuing the loan.
Argument in favor – We are uncertain how long this situation will last and we are uncertain of the impact on Chalice and its paid staff. Applying for the loan is the fiscally responsible thing to do.
Argument against – We were not planning on laying anyone off so we should leave the money for some other organization that needs it more. In the end the argument in favor won out.
I need to point out that at the time of the vote there were no plans for layoffs; however, it is clear looking forward that if pledging doesn't improve, we will need to consider cutting staff hours.
As of this writing, our application is still in a queue with an unknown number of other applications ahead of ours.
Returning to the annual meeting…. one of the big agenda items at the annual meeting is approving next year's budget. The budget is created by the Coordinating Team and is reviewed by the Board of Trustees. The process is difficult in the best of times but even more so this year.
Coming up next is the Pledge Drive. As you know, the commitments we receive during the Pledge Drive form the largest and thus most important component of the budget. We just do not know how COVID-19 will impact the drive, yet it is more important than ever that we have a robust one. By the time you read this you should have already received your Pledge Drive materials.
Please give as generously as you are able. In these challenging times we need our Chalice community strong and financially healthy.
Stay Safe, Alec Bergamini
Chalice Board President