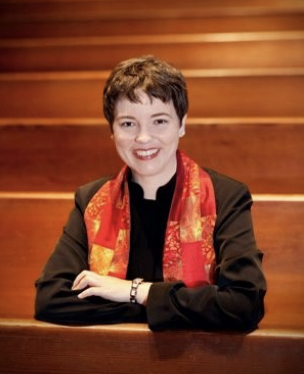 We'll have a "Membership 101" class on Sunday, April 5 from 10:15 to 11 a.m. in the Green Room. This will be a time for congregants who are considering membership at Chalice to learn more about the rights and responsibilities that come with membership.
You are not required to attend this class in order to join the congregation. It is simply meant to be a helpful orientation to what membership means. For many people, joining Chalice is their first experience joining a religious community, and it's not unusual to have questions and concerns that need to be addressed before the decision to join can be made.
Congregants who would like to become members in time to participate in our annual congregational meeting (scheduled for June 7 after the second service) will need to join by April 9. (Our bylaws state that "A Voting Member shall be 13 years of age, shall have been a member for 60 days, shall be a participant in congregational life, and shall have pledged or given fair share support in the current fiscal year or obtained a waiver.") You can pick up a "Considering Membership?" packet at the Connections Table.
Although we want to be clear on how and why to join the congregation, it should also be clear that you don't have to be a member in order to attend and be involved at Chalice. This is why we use the word "congregant" to denote all the different ways that people are involved at Chalice: members, friends, regulars, newcomers, once-in-a-whilers, Christmas Eve-ers, choir-only-ers, etc.
And we have many congregants who are not members but attend regularly, participate in congregational life, and make an annual pledge commitment to support the congregation financially. Congregants who are involved this way have the designation of "Friend."
Some of our devoted members have a hard time understanding why some congregants who are involved and supportive of the congregation choose not to become members. I'm sure every Friend of the congregation has a different answer to the question, "Why not membership?"
I can't stop our devoted and enthusiastic members from asking non-members if they've considered joining. But what I want to make clear is that you are welcome here, no matter your membership status.
You will also be so glad to hear that you don't need to be a member in order to make a financial commitment to support the congregation (what we call "pledging"), and more good news: our April pledge drive is just around the corner!
Look for my video "State of the Congregation" message in early April (sent via email).
Bright blessings,
Sharon
To schedule an appointment with Rev. Sharon:
Online: https://calendly.com/revsharonwylie/
Text or call: 619.871.9959
Email: revsharonwylie@gmail.com