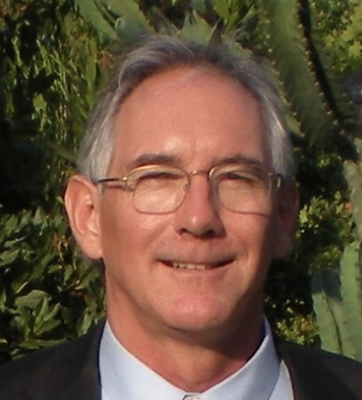 November's here. Halloween, Thanksgiving, Harvest Festivals and the beginning of what has become known as the Holiday Season. Take a deep breath and enjoy the three-month long ride on what feels a bit like those bumper cars at amusement parks. You get knocked around a lot, but not seriously hurt, and then want to do it again next year.
How about our new campus? It makes me smile every time I pull into the parking lot. Hopefully by the time you read this we will have all the final blessings needed to start furnishing the Hub.
The Strong Finish campaign is closing in on its target number. To those people who've told me that they're planning to give but haven't gotten around to it, please stop reading this, and then click here https://chaliceuucongregation.org/ connection/donate/ or mail a reasonably-sized check payable to "Chalice UU Congregation" to 2324 Miller Avenue, Escondido CA 92029. Be sure to add "Strong Finish" in the memo line.
Last month I wrote on the value of a personal mission statement (PMS). Since then I've learned that Rev. Sharon has arranged for Rev. Arvid Straube to do his workshop "Finding your Life's Purpose" on Saturday, November 16 from 10 am – 3 pm. Admission is $10 for Chalice members and $15 for non-members.
As mentioned in last month's article, a fair understanding of self, or self-evaluation, underlies a useful PMS. The most common is the Myers Briggs Test (a.k.a. MBTI Instrument) (see https:// www.verywellmind.com/the-myers-briggs-typeindicator-2795583). This test categorizes people into 16 different overlapping personality types.
I did one of these at my last job as part of a pilot study by the H.R. department. It turns out I'm mostly "The Architect". According to this my strengths are: * Enjoys theoretical and abstract concepts, * High Expectations, * Good at listening, * Takes criticism well, * Self-confident and hard-working. My weaknesses are *Can be overly analytical and judgmental, * Perfectionist, * Dislikes talking about emotions, * Sometimes seems callous or insensitive.
My initial reaction to my results was a bit of shock and denial, assuaged only by the commentary that came with the results informing me that I had more or less of one tendency or another. But really? "Judgmental, callous. Insensitive, overly analytical"? How rude!
So, I shared my results with my wife, and a few close friends. They were nice about it, but confirmed that the results were not completely off the mark.
I'm over it now but the hard truth remains, and my behavior since then has probably been ever so slightly modified by the test results
Unfortunately, the Myers Briggs test is not available online because it is licensed and supposed to administered by a "qualified professional". Having said that, there are plenty of Free Personality tests online. Check out the article at https://www.themuse.com/advice/14- free-personality-tests-thatll-help-you-figureyourself-out which lists 14 free tests along with short commentary on each one. Hopefully your experience will be more affirming than mine.
Every month I've been ending this letter with a question for you to contemplate for the month. This month is especially challenging, as I have five questions:
What is important? What/whom do you value?
Where do I want to go? A spiritual, mental, or physical destination.
What does "the best" look like for me? This is the time to dream.
How do I want to act? How do you want people to describe you?
What's your legacy? What is your Butterfly Effect?