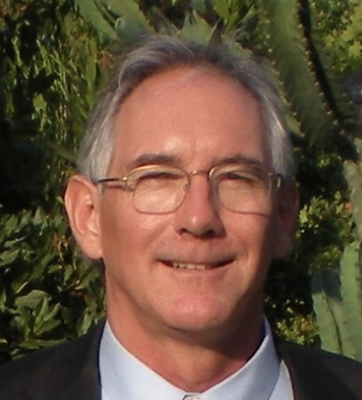 My September letter is coming to you from what the local t-shirts announce as "the fun side of the wall". At slightly over a mile high, San Miguel De Allende, Guanajuato, Mexico has cool nights, hot days, cobblestone streets, great food, lots to see and do, and a thriving UU Fellowship. Somehow the people and the pace here offer an easy reprieve from news cycle angst. While I'm tempted to use my allotted space as a travel log, I will not. Check with me after services if you're interested in hearing more.
In the last two columns I explained the Board's goals for 2019-20. Here they are again by way of summary.
1. Find new sources of funds and creative ideas for fundraising within and outside of Chalice, including raising $50k for the Spirit Level Foundation grant and reserves restoration.
2. Celebrate the "New Chalice" and Chalice's 20th anniversary within and beyond our congregation.
3. Encourage the congregation in discussions about Chalice's Mission.
You've seen progress on goal number one in the form of an email from the Board explaining the new Strong Finish Campaign. Its goal is to raise the money we need to furnish "The Hub", build a playground, and restore Chalice's depleted reserve fund. We are looking to raise $50,000, and every dollar given will ultimately be tripled through matching donations, raising $150,000.
I'm writing this just 4 days after you received the Strong Finish email, and I'm pleased to report that we've already received almost $14k in pledges towards our $50 goal. You folks are truly amazing and we appreciate your generosity beyond words! Let's keep this effort going. We're also working on other
We're also working on other fun fundraising ideas designed to bring money in from the local community. These include an Octoberfest at the end of September and an Alien Encounter themed not-so-haunted house around Halloween. Details will follow.
To support these efforts, we've been busy exploring permit requirements for selling beer, wine and food to the public. Also, we need volunteers to help with things like promotion, web work, Alien Encounter scene construction and more. Many of you will remember the effort we all made putting on the Chalice Cabarets. I was told that well over half of the congregation participated in one way or another. It was fun. Let's revive that spirit! There's lots to do and we will be looking for your help.
The Monthly Challenge Question: I listened to an interesting TED Talk a few weeks ago that talked about the importance of play in our lives. The term gamification was mentioned, as the act of turning a task into a game. Do you find yourself turning otherwise odious or boring tasks into games? If so, please share your techniques and send them to ChaliceBoard@o2a.com.