The following message from Chalice's Board of Trustees was emailed to the congregation on August 19: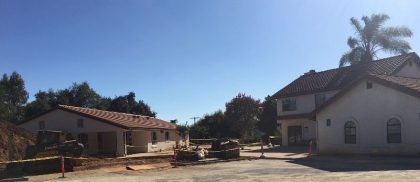 After many years of planning and fund raising, Chalice's Phase One construction project is nearing completion! The Idell & Nelson Discovery Hub (formerly called The Multipurpose Building) will allow Chalice to grow and serve the community for decades to come with wonderful classrooms and meeting space.
An enticing and topflight outdoor play structure is also being planned. Chalice Congregation's faithful devotion and support is an inspiration to us, leading the way to a wonderful Unitarian Universalist campus in Escondido.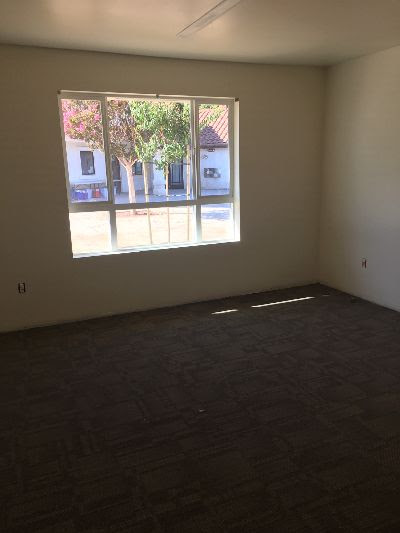 Thanks to the Spirit Level Foundation and anonymous local donors, Chalice UU Congregation now has an extraordinary opportunity to obtain the funds we need to completely furnish the Hub and to build the playground.
(The Spirit Level Foundation, founded in 1997, encourages generosity through matching fund drives to promote the growth and health of UU Congregations in Southern California. Chalice previously received a $250,000 matching grant for Phase One construction at Chalice which includes the Hub.)
The Strong Finish Campaign's fundraising goal is $50,000. All of our contributions are matched as follows:
The first $25,000 will be matched by anonymous donors to a total of $50,000. This $50,000 will be then matched again by the Spirit Level Foundation to $100,000 to furnish and equip the Hub and build the outdoor playground.
The next $25,000 will again be matched by anonymous donors to a total of $50,000. It will be used to restore Chalice's Reserve Fund which was depleted to pay necessary construction expenses. (Chalice's Reserve Fund now stands at $20,000. Our Policies recommend Reserves of at least 15% of the Operating Budget, or approximately $53,000. The Reserve Fund is vital to cover unexpected expenses, repairs, or budget deficits.)
This is an extraordinary opportunity to leverage $50,000 into $150,000! This Strong Finish campaign will put Chalice in a very stable financial position and help us attract the next generation of North County Unitarian Universalists.
Please send a generous contribution as soon as possible directly to Chalice UU Congregation at 2324 Miller Ave Escondido, CA 92029 or simply drop a check marked "Strong Finish" in the collection basket on Sunday. [You can also donate online.]
Let's honor the truly splendid fundraising work we have already done with one more strong push as we become, as our vision statement describes, "a vibrant center of liberal religious values, a beacon to the communities we serve, with innovative ministries and flourishing activities."
Sincerely,
The Chalice Board of Trustees