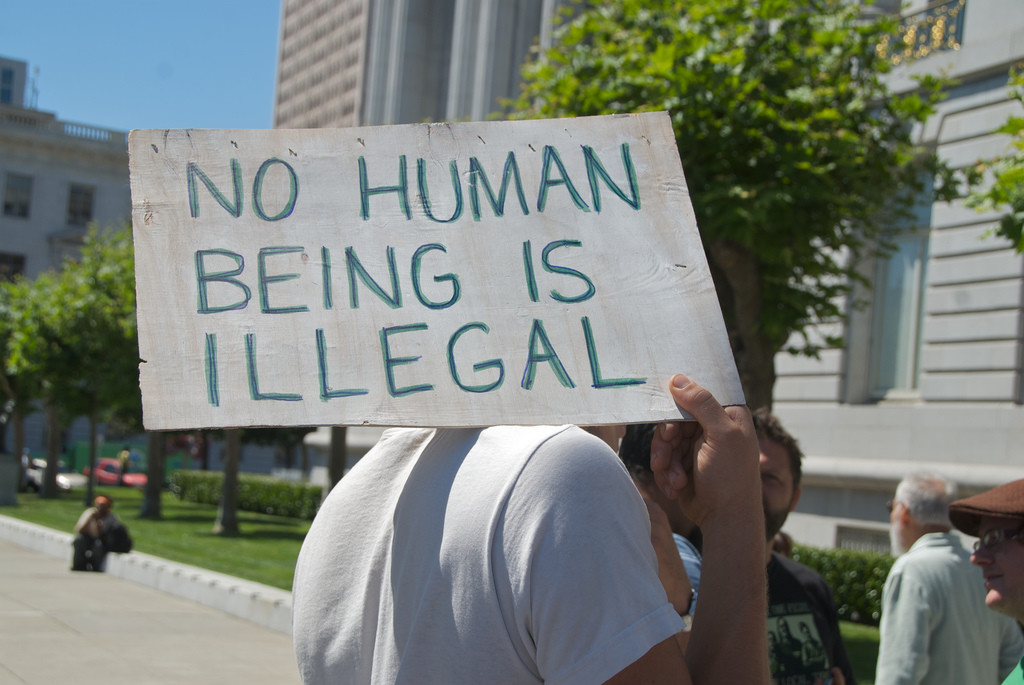 Last month, Chalice's Immigrant Justice group met with Patricia of the North County Immigration Task Force (NCITF). The North County Immigration Task Force is an ad hoc organization bringing together grassroots leaders, congregations, and organizations like the ACLU to focus on immigrant rights in North County San Diego. Chalice's immigrant justice group also joins representatives of the Unitarian Universalist Refugee and Immigrant Services (UURISE) and the UU Fellowship of San Dieguito on this taskforce. NCITF has been educating the undocumented population about their rights and organizing for local policy changes.
When our Chalice Immigrant Justice group met with Patricia, we were struck by the courage and persistence of undocumented activists who stand up for their rights in the face of both a broken immigration system and the hostility of many neighbors and elected officials in North County.
Because Chalice is located in Escondido, we are especially focused on learning about how Latinos and immigrants are treated in our city. We have been learning about the troubling history of discrimination and policies that make life harder for undocumented people. In 2012, KPBS reported on Escondido's use of DUI checkpoints as de-facto immigration checkpoints, and wrote that "the city council has enacted ordinances and legislation directly targeting the growing Latino and undocumented-immigrant population." Buzzfeed news ran a story on Escondido, pointing out that though Escondido is a mostly Latino city, it has "made a name for itself as one of the most unfriendly places in the country for undocumented immigrants." Members of the North County Immigration Task Force report being pulled over for no discernable reason and asked for papers, and treated with hostility in public meetings.
In coming months, we hope to understand more fully how anti-immigrant policies are being implemented in our community, and to work with allies on organizing for rights and dignity.