Location
View on Larger Map
Get Directions
Located in a converted house in a residential part of south Escondido, our campus is convenient to the 15 and near Felicita Park. Our driveway off Miller leads to our main parking lot and buildings. Don't worry if it looks like a house: you're in the right place if you see our sign! Learn about the accessibility of our building and programs.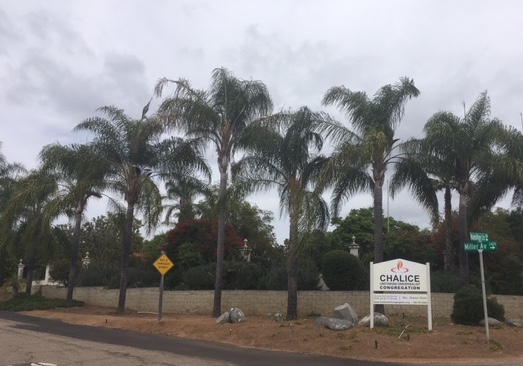 Office Hours
The congregation's office is open 10 am to 2 pm Monday through Friday, and by appointment.
Parking
Parking can be a challenge! Don't lose heart if you arrive and the main lot is full; there are other options.
When arriving, please park in our main parking lot. There are special spots marked for first time visitors. If all spaces in the main lot are taken, there is a second parking lot off the cul-de-sac at the end of Miller (we call this the "upper lot").
Should both parking lots be full, out of consideration to our neighbors, please don't park on Miller Ave. directly in front of the church. Instead, please park on Miller south of Hamilton, or on Hamilton east of Miller.